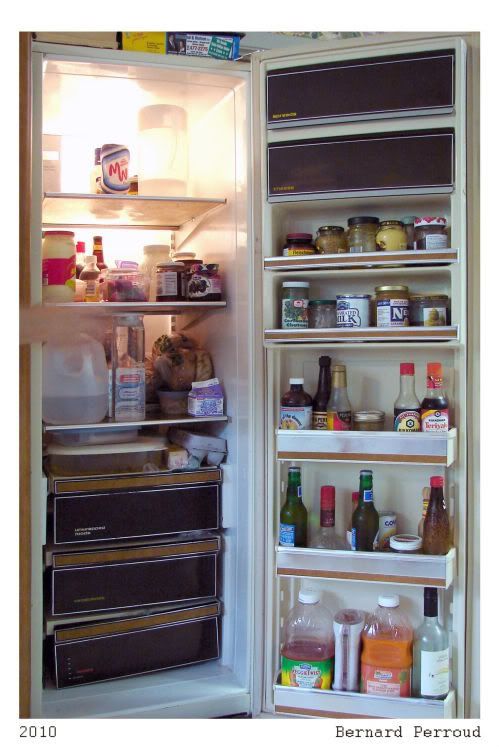 "This fridge (the freezer part is on the left) is located in
Austin, Texas in a house that we share with in-laws.
They barely cook but we do and we've invaded most of it
except for the top shelf."
BERNARD PERROUD - A SCULPTOR
His Blog - Art. Sculptures. Photography. Experimental vehicles. Shelters. Architecture. Baths. Eroticism. Ideas. Associations. Gleanings. Threads. Etc.